Hello, my name is Giorgio Lovecchio, thank you for visiting my website.
I live in Rome. Here below my activities and experiences:
VIDEO EDITOR/COLORIST
Freelance colorist and video editor for feature films, short films, music videoclips, commercials (see the complete credits);
Postproduction operator at Talentform Spa (Rome) editing FAD courses;
Video Editor at RTI S.p.a. Gruppo Mediaset (Centro Palatino – Rome) editing tv news and Tv shows
MUSIC PRODUCER & PUBLISHER
Owner and label manager of the italian Jazz label Tosky Records, started in 2010, producing Jazz music albums and Production Music for Cinema and TV;
CERTIFIED TRAINER
Consulting and training activity since 2005 as an Apple, Adobe and Blackmagic Certified Trainer for several major companies and professionals such as: RAI, Mediaset, Istituto Luce, ENI, Aeronautica Militare, Italian Space Agency, IFAD, IFOAP, Forma-Tec Srl, PCS Net Srl, Apple resellers, WindTre, Angelini Design Srl, ENS (Ente Nazionale Sordomuti).
In 2021 I founded Media Matter, a group of professionals whose teaching activities I coordinate to offer our clients the best possible learning experience.
Download my complete Resume here below: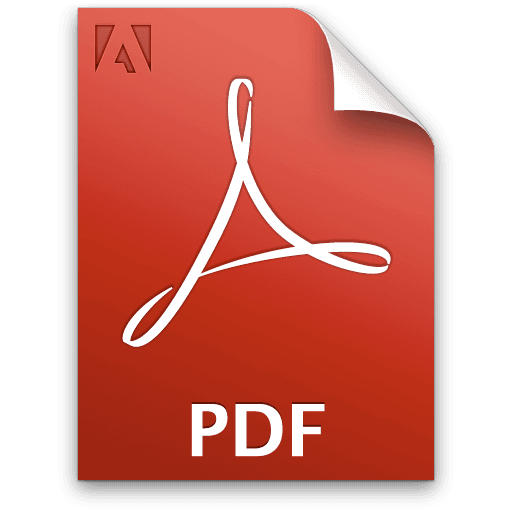 Italian CV
Blackmagic DaVinci Resolve 17
Blackmagic DaVinci Resolve 18 Color Certified Trainer (2022 - Roma)

Blackmagic DaVinci Resolve 18 Intro Certified Trainer (2022 - Roma)

Blackmagic Fairlight Audio Post with DaVinci Resolve 17 End User (2022 - Roma)

Blackmagic DaVinci Resolve 17 Advanced Editing Certified Trainer (2021 - Roma)

Blackmagic DaVinci Resolve 17 Color Trainer (2021 - Roma)

Cinematic Lighting Secrets Workshop (2020 - Roma)

Blackmagic DaVinci Resolve 16 Advanced Editing Certified Trainer (2020 - Roma)

Blackmagic DaVinci Resolve 16 Color Certified Trainer (2019 – Paris)

Blackmagic DaVinci Resolve 16 Trainer (2019 - Roma)

Blackmagic DaVinci Resolve 15 Trainer (2018 – Roma)

Blackmagic DaVinci Resolve 14 Trainer (2017 – Roma)

Davinci Resolve Guru Mastering Scopes (Linkedin)

LPIC-1 Exam 101 (version 5.0) (2020 - Linkedin)

Learning Illustrator Cc 2019 Essential Training (LinkedIn)

Learning After Effects Cc 2019 Essential Training The Basics (LinkedIn)

Learning Video Production And Editing 3 (LinkedIn)

Freelance Work Strategies For Video And Motion Graphics Creators (LinkedIn)

Apple Certified Support Essential 10.11 (ACSP) (2016 – Roma)

Apple Certified Associate – Mac Integration 10.11 (2016 – Roma)

Certificate of Achievement OS X Support Essential 10.11 (ACSP) (2016 – Milano)

Certificate of Achievement Server Essential 10.10 (2016 – Milano)

Adobe Certified Instructor Photoshop CC (2014 – Roma)

Adobe Certified Instructor Photoshop CS6 (2013 – Roma)

Adobe Certified Instructor Photoshop CS5 (2012 – Roma)
Apple Certified Trainer Final Cut Pro X Lev.2 (2012 – Roma)

Adobe Certified Expert Photoshop CS5 (2011 – InforMaster Academy)

Apple Certified Trainer Final Cut Pro X (2011 – Roma)

Apple Certified Trainer Soundtrack Pro 3 (2011 – Rome)

Apple Certified Trainer Color (2010 – Rome)

Apple Color 1.5 End User (2009 – Roma)

Apple Motion 4 End User (2009 – Rome)

Apple Certified Trainer FCP (2009 – EBC Paris)

Apple Motion 3 End User (2009 – Milano)

Apple Final Cut Pro 6 End User (2008 – Milano)

Apple Color End User (2008 – Milano)

Apple Soundtrack Pro 2 End User (2008 – Milano)

Apple DVD Studio Pro 4 End User (2008 – Milano)

Digidesign Protools 101 (2007 - San Marino)

Digidesign Protools 110 (2007 – San Marino)

Certificate of Achievement ICT e Privacy: il nuovo Testo Unico (2006 – Bari)

Certificate of achievement Final Cut Pro 5 350 (2006 – Roma)

Certificate of achievement Final Cut Pro 300 (2006 – Roma)

Master Video Nuendo 3 Production (2006 – Frosinone)

Diploma ECDL (2006 – AICA Roma)

Sibelius Certificate Copyist (2005 – I.I.T.M Roma)

Steinberg Trainer (2005 – I.I.T.M Roma)

Steinberg Cubase SX "Product Specialist" (2004 – I.I.T.M Roma)

Camtasia 9 Creating Instructional Videos (Linkedin)

Google Cloud Platform Essential Training (Linkedin)