DOWNLOAD: Script to convert to Apple Motion Shape
(for Adobe Illustrator)
Hi guys!
This is a simple script (not really simple) found on internet, to convert Illustrator shapes into Adobe Motion Shape.
Very very very useful if you intend to work with complex shapes into Motion (that you know is not the best app to manipulate shapes or maybe not the best feature).
So click here below and download this script.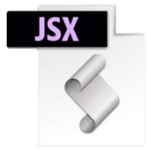 DOWNLOAD SCRIPT >>>